STAFF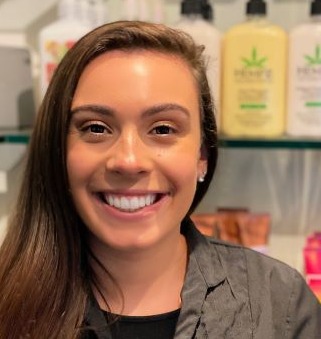 Samantha S.
Makeup Artist/ Stylist/ Nail Technician
SCHEDULE APPOINTMENT
REFER A FRIEND
Samantha (Sam) is eager to begin her Cosmetology education and career at Panache. A student of the RVCC Cosmetology program, as well as the Panache Academy for hair, nails and skin care, Sam specializes in Blowouts and Pedicure services. Sam is also a part of our makeup team for special events, bridal parties and travel wedding events.