STAFF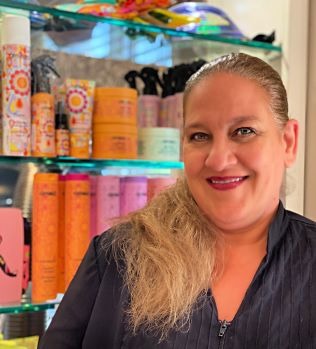 Leslie B.
Hair Stylist/ Manager
SCHEDULE APPOINTMENT
REFER A FRIEND
Leslie has been with Panache since 1984, specializing in Hair cutting, Permanent Waves as well as Hair Color. Leslie is a graduate of the Martin Parson Academy for both Cutting and Styling in Toronto, Canada. Customer satisfaction in all areas of the Salon and Spa is her main focus. You'll often see her managing our Salon and Spa on a Saturday due to the trust our clients have placed in her. "I strive to do the best I can in assuring our guests a wonderful visit."
MY HOURS
TUE | 09:00 AM -06:00 PM
WED | 10:00 AM -09:00 PM
THU | 10:00 AM -08:00 PM
SAT | 08:00 AM -02:00 PM